Experimental Download Service And Offline Video By Youtube
Obama weekly address in 17th Jan came with a major break-through in the services provided by Youtube. With the arrival of new US Government led by Obama, it also brought a big leap of change in Youtube. With these changes, Youtube allowed its users to download videos from the channel of USA then newly elected President.
Channel: https://www.youtube.com/user/ChangeDotGov
https://www.youtube.com/watch?v=qN1S1LdkUeg
This was a small step in forward with the principles of Open Government. With the new feature, users can watch and download the videos from the President's channel in high quality MPEG4 H.264 video formats which can be played ranging from mobile phones, iPod, Mac and PC.
Android Offline Video View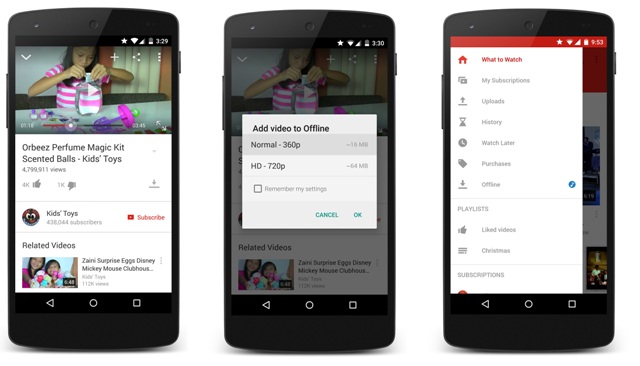 Apart from this Youtube also provide offline viewing of videos in its Android application which is very useful in case where data-connectivity is not good enough to stream videos again and again. But this feature is only available for selected channels and videos.