How to install GenYoutube extension for Safari?
Step: 1
Add the TamperMonkey extension for Safari. TamperMonkey is needed for our widget to work properly, click "Add to Chrome" to install.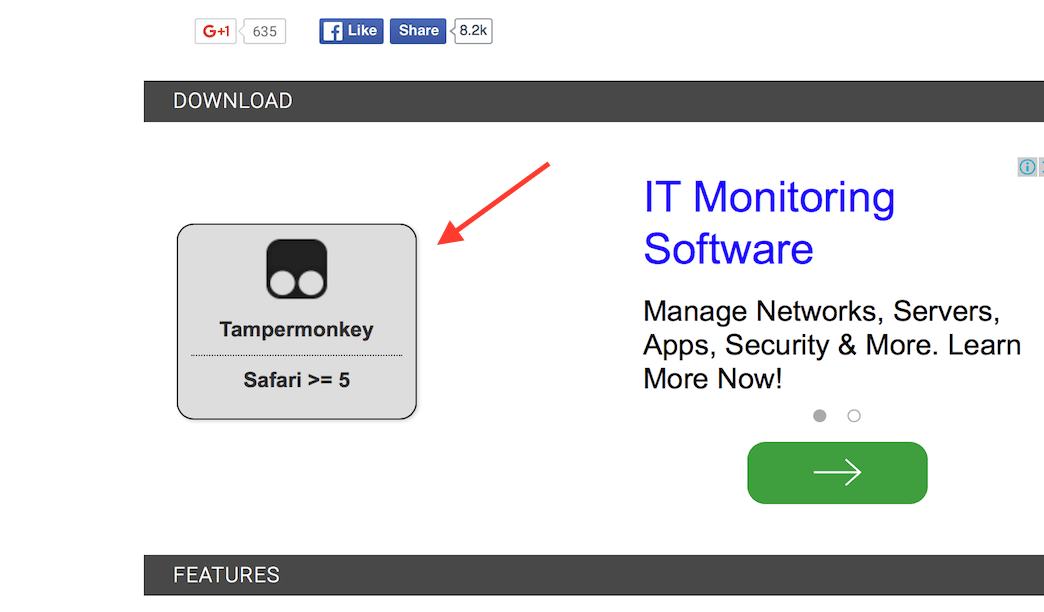 Step: 2
Once GreaseMonkey is successfully installed, click below button to add our widget to your browser.
Install Extension

Browser will ask for confirmation, click "Install" as shown below.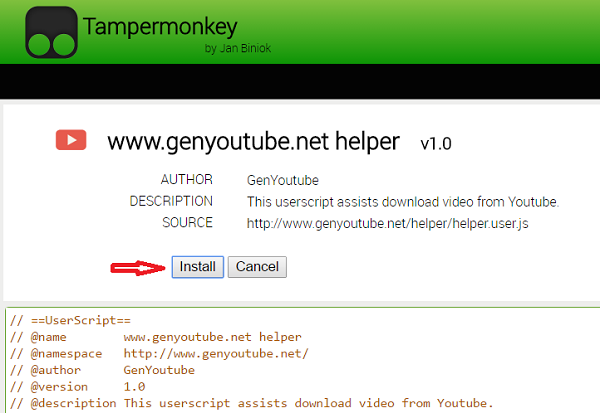 Step: 3
That's it! Our widget is now installed on your browser. Simply click on our widget while browsing YouTube to start download video!